By Regina Sienra
John K. Samson will be back this October with an album that may feature more Weakerthans' sounds than we had hoped for. Winter Wheat, Samson's second solo album, is coming out on October 21st. The album will feature The Weakerthans' drummer Jason Tait –who also co-produces the album alongside musician Christine Fellows, Samson's partner– and bassist Greg Smith.
"Strangely, this album is technically more like a Weakerthans record than my first solo album", Samson said to A.V. Club. "But in other ways it feels very different. It is a bit of a sprawler at 15 songs, which is unusual for me, and is mostly acoustic and spare, and was recorded in home studios over a really long Winnipeg winter."
Both Tait and Smith joined John K. Samson on stage at Brandon Folk Fest in late July. There, the Weakerthans' singer performed some new songs that will appear on Winter Wheat.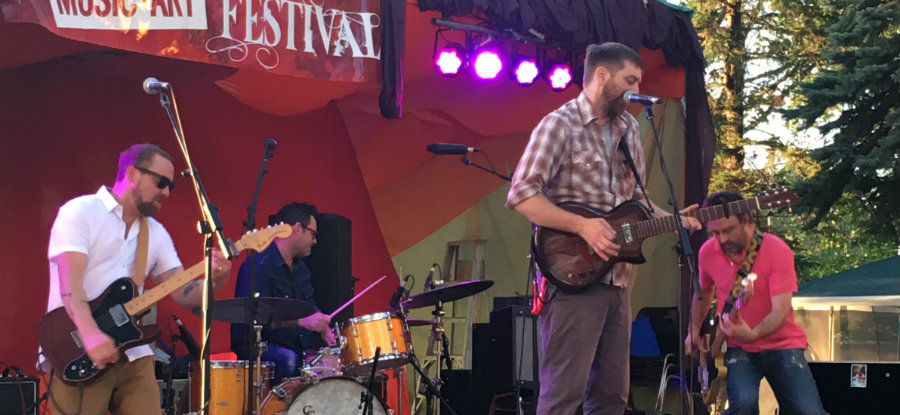 The title for Samson's second solo album comes from a song inspired by Miriam Toews' A Complicated Kindness and was created for an event called "Torn From the Pages", which took place on May 2015.
A.V Club is also premiering "Postdoc Blues", first single from Winter Wheat. In this song, Samson explores how technology is altering the way we interpret the world. You can pre-order the album here.
UPDATE: The Winter Wheat track listing has been announced as well:
1. Select All Delete
2. Postdoc Blues
3. Winter Wheat
4. Requests
5. Oldest Oak at Brookside
6. Capital
7. 17th Street Treatment Centre
8. Vampire Alberta Blues
9. Carrie Ends the Call
10. Fellow Traveller
11. Quiz Night at Looky Lou's
12. Alpha Adept
13. Prayer for Ruby Elm
14. VPW 13 Blues
15. Virtute at Rest