On Saturday, October 21 I was able to see a Bend Sinister show again. It had been awhile since I last saw them and I was looking forward to hearing them again. They are on tour promoting their latest EP The Other Way that was released September 22.
The show started with the barefooted Band of Rascals from Victoria. I was glad I had my ear plugs as they were very loud for that venue but they played some good solid rock and were fun.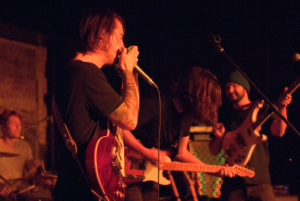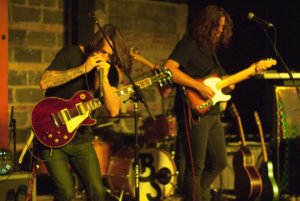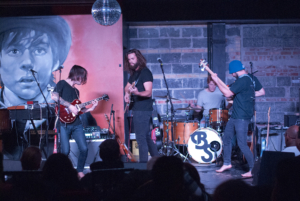 Bend Sinister put on a great show! It was nice to see JP Maurice is joining the band on this tour. The band were not only celebrating their new EP but 12 years of touring as well. They took us back and played a song from each of their previous albums and I was especially happy to hear my old fav Things Will Get Better played and think about how yes things did get better. Then they went back to playing songs from the new EP and a rousing cover of Three Dog Night's Joy to the World.. My prog rock loving partner enjoyed the show and he could hear the influences of Supertramp, Genesis, Yes and a band called Spock's Beard. Whatever the comparisons and influences, this prog indie pop rock band sounded great. I highly recommend you go to a Bend Sinister show to hear them for yourselves.