SaskMusic announced the nominees of the 2019 Saskatchewan Music Awards with an event held at The Artesian in Regina on Wednesday, November 13. The awards are intended to honour excellence and celebrate the achievements of our Saskatchewan music industry members over the past year. The awards event will take place on Thursday, November 28, 2019 at The Broadway Theatre, Saskatoon, in conjunction with the Very Prairie Music Summit (November 29-December 1/2019) in Saskatoon.
Tickets for the Awards are on sale now, for an advance price of $30 plus service fees. Performers for the evening include respectfulchild, Yellowsky, 3 moonjask, and Jay & Jo, with more to be announced. (Ticket link) An official after party will follow at Amigos Cantina. Registration for Very Prairie is also open now, with discounts for youth, student, and bands.
For more information please see go to the Very Prairie website.
Local artists Amy Nelson and Scott Pettigrew played a couple songs for us at the event and Lorena Kelly and Mike Dawson made the nominee announcements while we had coffee and donuts. Not a bad morning.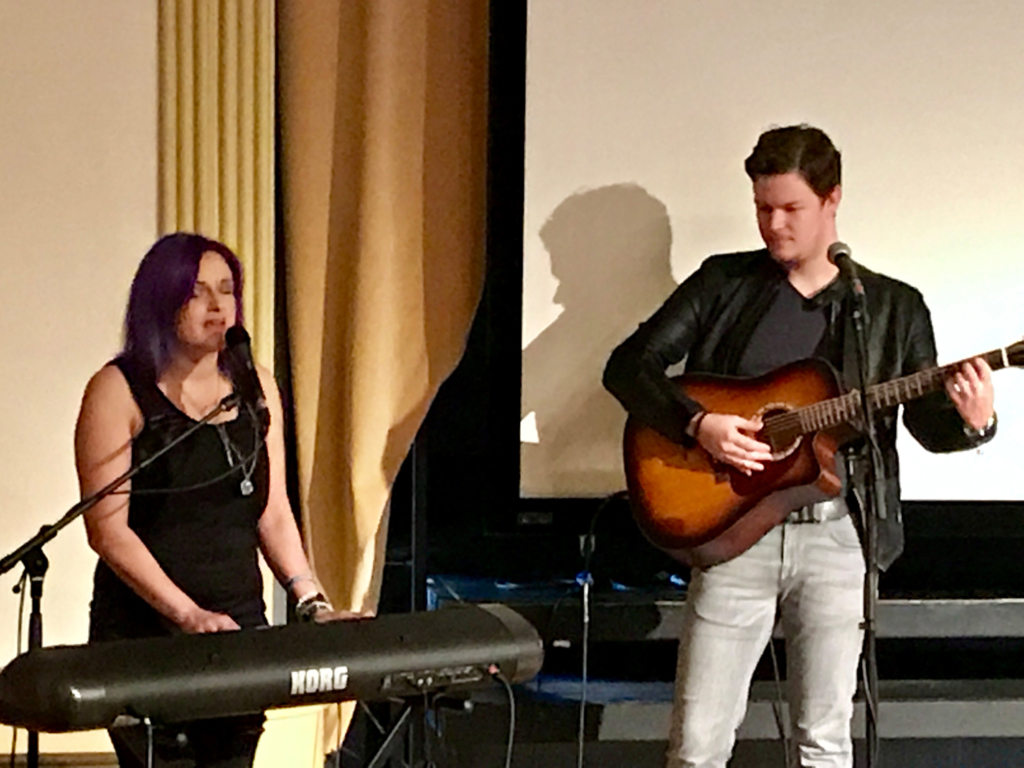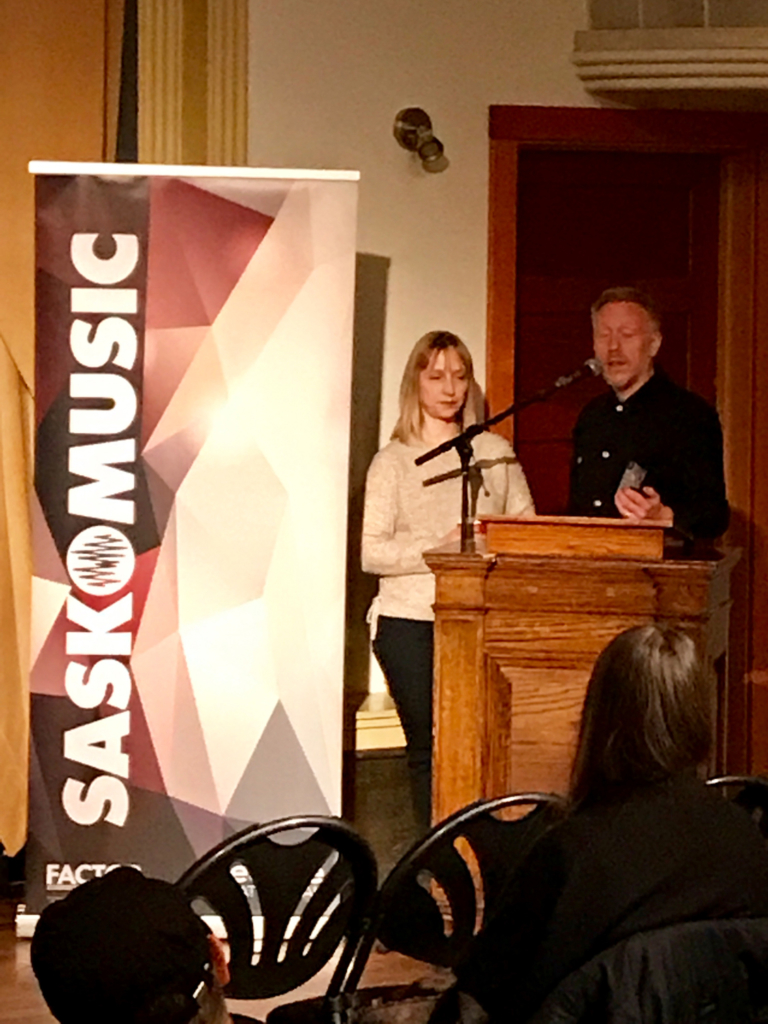 2019 Saskatchewan Music Award Nominees
Alternative Artist of the Year
Bears in Hazenmore
Close Talker
Foxwarren
Ponteix
Reignwolf
Country Artist of the Year
Amy Nelson
Chris Henderson
Hunter Brothers
Justin LaBrash
Tenille Arts
Electronic Artist of the Year
Carson Shmyr
Duchess of Dub
Patrick Moon Bird
Rumpus
VBRTR
Experimental or Contemporary Artists of the Year
Del Suelo
Jesse Brown
Patient Hands
Sylvia Chave
Wolf Willow
Hip Hop Artist of the Year
Alex Bent & the Emptiness
Eekwol & T-Rhyme
Pimpton
Samurai Champs
UNLTD
Metal/Loud Artist of the Year
Arcana Kings
Blue Youth
Man Meat
Shooting Guns
The Jump Off
Untimely Demise
Rock/Pop Artist of the Year
Autopilot
Bombargo
Close Talker
Ponteix
Reignwolf
Roots/Folk Artist of the Year
Belle Plaine
Gunner & Smith
Kacy and Clayton
Poor Nameless Boy
The Dead South
Twin Fiddles
Indigenous Artist of the Year
Conrad Bigknife
Donny Parenteau
Duchess of Dub
Eewkol & T Rhyme
Patrick Moon Bird
I didn't find Duchess of Dub on Spotify so here she is on Soundcloud.
Additionally:
Single of the Year nominees will be announced at the awards show. This is a data-driven category which is not genre-specific.
The Breaking Borders Award, presented by the Derek Bachman Foundation, will be announced at the awards show. There are no nominees presented for this category.
The long list for Best Saskatchewan Albums of the Year will be announced at the awards show, with public voting for the Top Ten to commence the following day.
Enjoy the playlist of nominees!
I was going to do a post about Indie Week 2019, that is going on in Toronto from November 13-17, and put together a playlist of Canadian Indie artists that will be playing at it. So here is a long bonus playlist for you! Happy Playlist Friday!